Cosmetic Dentistry – Los Angeles, CA
Creating Radiant,
Confident Smiles
A warm, beautiful smile helps you make a great first impression during job interviews, dates, and other important events. Take a look at your smile in the mirror. Are you happy with what you see, or are there a few improvements that need to be made to achieve the grin that you've always wanted? You can call us to set up a consultation to discuss options for cosmetic dentistry in Los Angeles, CA at Rancho Park Dental Care; after listening to your story, Dr. Silvera will work with you to figure out the treatment(s) you'll need to help your smile shine.
Why Choose Rancho Park Dental Care for Cosmetic Dentistry?
Long-Lasting, Lifelike Dental Veneers
Beautiful Metal-Free Dental Restorations
Fully Personalized Service
Porcelain Veneers
Veneers remain one of the most popular cosmetic treatments available thanks to their effectiveness at correcting numerous flaws at once. We simply place these thin sheaths of porcelain over the fronts of your teeth, instantly hiding all the stains, chips, cracks, and other imperfections that have appeared over the years. Your veneers will be carefully color-matched so that they look just like your natural teeth. Depending on the changes you want to make, you can get a single veneer or an entire set.
Metal-Free Dental Restorations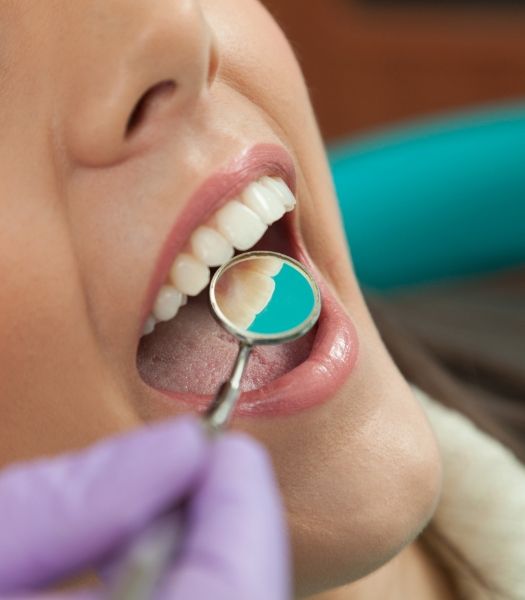 Historically, dentists have used metal restorations to fill cavities and restore broken teeth. But thanks to the advancements made in the dental field, we can now offer restorations that are made out of metal-free, tooth-colored materials. Whether it's a composite resin filling or a ceramic crown, it's now possible to protect your teeth with restorations that are just as beautiful – and just as strong – as real enamel. Note that even if your teeth are undamaged, it is sometimes possible to have a crown placed as a cosmetic treatment.
Cosmetic Dental Bonding
Cosmetic bonding, or direct bonding as it's sometimes called, is a quicker, less costly alternative to veneers. Composite resin is applied to your tooth so that Dr. Silvera can carefully sculpt it layer by layer. This allows him to improve the shape, size, and color of the tooth in less than an hour. This procedure is generally used to fix minor chips, cracks, gaps, and stains. Not only is this treatment affordable, but the results can last for decades with the right care.
Learn More About Cosmetic Dental Bonding
Teeth Whitening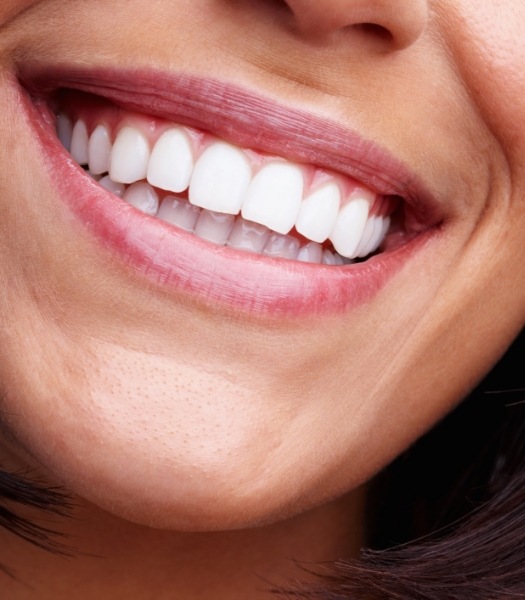 You've probably seen plenty of products at the grocery store promising that they can give you whiter teeth. However, the source of dental discoloration often lies where these products can't reach. A professional whitening procedure employs special ingredients that can penetrate your enamel in order to get rid of stains. At Rancho Park Dental Care, we offer quick, effective in-office whitening as well as convenient professional-grade whitening kits that you can take home with you.
Learn More About Teeth Whitening
Smile Makeovers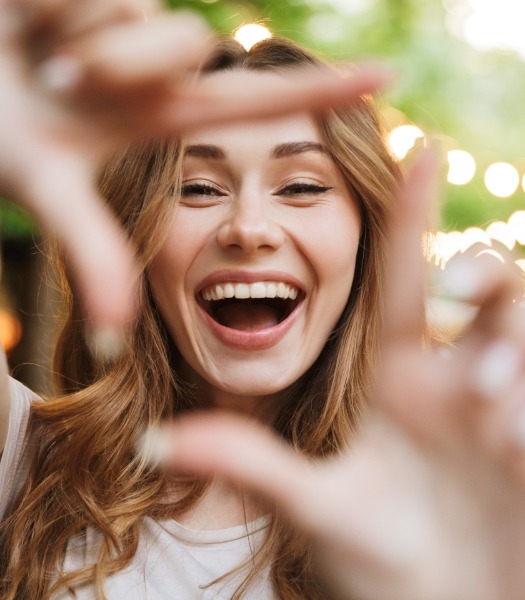 Are you ready to begin your smile transformation? The process starts with your first consultation! Dr. Silvera will listen to your cosmetic goals and outline the different treatment options available. Sometimes a single cosmetic treatment will be enough, but there are times where you might need a combination of services. He will only recommend the treatments that he feels are truly needed to help you achieve your goals.