Veneers – Los Angeles, CA
Transform Multiple Aspects of Your Smile
It can be difficult to feel confident about your smile when you're dealing with teeth that are chipped, stained, and misshapen. The good news is that there are a variety of cosmetic options that can help to correct aesthetic imperfections. At Rancho Park Dental Group, we offer customized veneers to transform multiple aspects of your smile all at the same time. To learn more about how veneers in Los Angeles can improve the appearance of your teeth, contact us to schedule an initial consultation.
Why Choose Rancho Park Dental Group for Veneers?
Can Last 15+ Years with Proper Care
Customized for Natural Appearance
CareCredit Financing Available
What are Dental Veneers?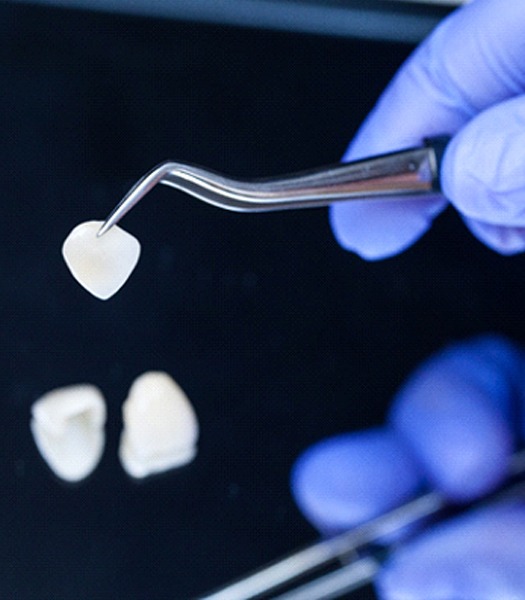 Veneers are thin shells of tooth-colored porcelain that are placed over the front-facing surfaces of the teeth to mask cosmetic imperfections. The durable, natural-looking materials used are able to conceal a single damaged tooth or a mouthful of aesthetic flaws. Veneers are usually used to address teeth that are either chipped, gapped, slightly misaligned, misshapen, discolored, undersized, and more!
The Process of Getting Veneers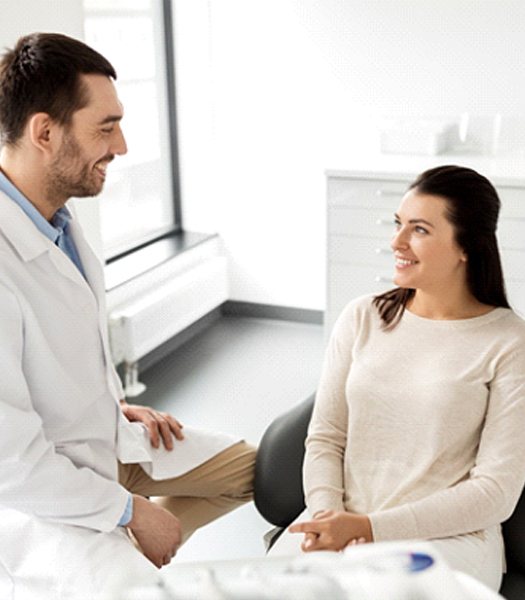 Veneers can be placed in as few as two appointments. During your first visit, we will carefully examine your smile to ensure that it's healthy enough to support veneers. Next, we'll prepare your teeth by removing a small amount of protective enamel to make room for the veneers. Impressions will then be taken of the teeth to be sent to the dental laboratory where your final restorations will be crafted.
In the meantime, you will be given a temporary set of veneers to both protect your teeth and allow you to get used to how they will feel in the mouth. Once your final restorations have been completed, you will be able to return to the practice to have them placed.
The Benefits of Veneers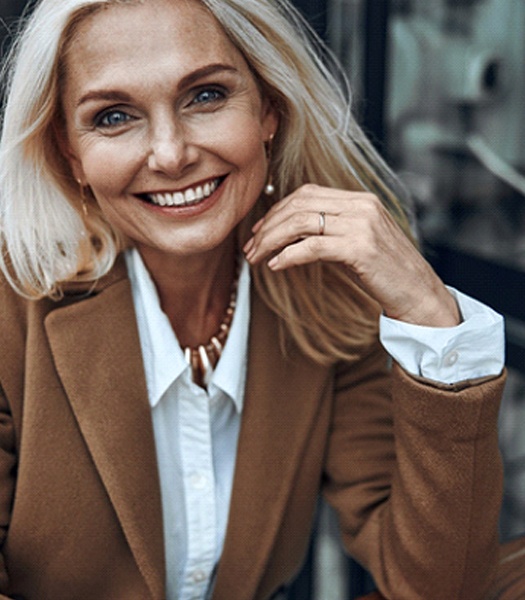 Veneers have become increasingly popular thanks to their numerous benefits. Here are just some of the most prominent:
Natural Appearance: The materials used to craft the veneers appear just like natural tooth enamel.
Quick Treatment: Getting veneers often only requires two visits to the dental office.
Whiter Teeth: Dental veneers are more resistant than natural teeth when it comes to staining. You won't have to worry about discoloration as a result of dark-colored foods and beverages.
Long-Lasting: Veneers can last for longer than 15 years when you care for them properly.
Understanding the Cost of Veneers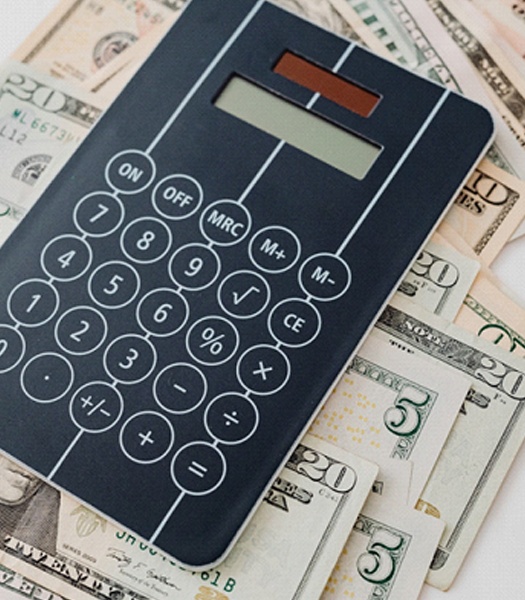 Veneers can give you the dazzling smile you desire; however, they are a big investment. You might believe the cost of veneers in Rancho Park exceeds your budget. However, the smile of your dreams isn't beyond your reach. Veneers are more affordable than you might realize. They might even be the most cost-effective option, depending on your goals. We have the solutions you need to achieve a picture-perfect smile without spending your life's savings.
Cost VS Cosmetic Dentistry: What's Right For Me?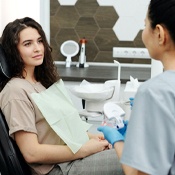 You have more options than ever to revamp your smile. Although you may be interested in one treatment, another procedure may also give you the results you desire. Your cosmetic dentist in Rancho Park will examine your mouth and learn more about your preferences to create a personalized strategy to enhance your smile, such as:
Braces: Fix bite and alignment issues for a straight, healthy smile. Whether metal braces or clear aligners, you can expect the process to take 12 to 24 months, depending on the complexity of your case.
Teeth Whitening: Turn back the clock to reveal a youthful smile. A professional whitening system can get your teeth up to 8 shades whiter, but it's not suitable for all stains.
Direct Bonding: A composite resin can correct several minor issues using an affordable solution. It offers a quick fix with results that last for about 5 to 10 years.
Veneers: Significantly improve your smile by covering a variety of imperfections, like chips, cracks, gaps between teeth, and discoloration. The minimally invasive procedure can treat several issues simultaneously for quick, long-term results.
Your dentist will review all your options to find the treatment that best meets your needs and budget. Rest assured, you'll know exactly what you will have to pay before committing to anything.
How to Make Veneers Affordable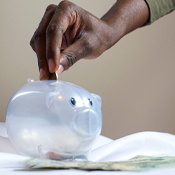 Veneers in Rancho Park aren't just for celebrities and movie stars. People from all walks of life are investing in beautiful smiles. We strive to keep veneers affordable for our patients, which is why we offer various payment options, including:
Traditional Payments: Our office accepts all forms of traditional payments, including cash, checks, and credit cards.
Dental Insurance: It's rare for dental insurance to pay for elective procedures, but there are some exceptions. If applicable, we will work on your behalf with your dental insurance to maximize your annual benefits.
Third-Party Financing: Pay for your new smile using monthly installments through a third-party financing company, like CareCredit.
Special Offers: We routinely have special offers, such as a free smile makeover consultation. Ask us about any ongoing promotions to lower the amount you'll pay out-of-pocket.
A member of our team will explain your estimate and review your payment options during your consultation for veneers. We'll help you make a smart investment to enjoy a confident, attractive smile for many years. If you have any questions, or you are ready to request a consultation, contact our office today.
Veneers FAQs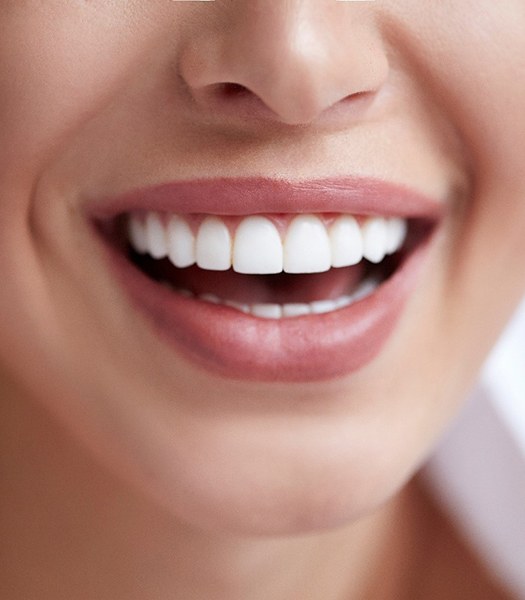 Before you commit to getting veneers in Rancho Park, you probably have some questions about the treatment. After all, it's a significant decision that cannot be made hastily. Fortunately, we're here to ease any doubts in your mind so you can confidently move forward. We've compiled a list of responses to common questions patients ask us about veneers. If you don't see your question on the list below, don't hesitate to contact our team for an answer!
What Happens to the Teeth Under Veneers?
Before they are applied, a minimal amount of enamel is removed. The bonding material used to secure them is completely safe for your teeth, as are the veneers themselves. Since your enamel will be covered by the veneer, the procedure doesn't raise your risk of cavities.
You will still need to brush and floss daily as you did prior to treatment. Limiting the amount of sugar you consume and seeing your dentist regularly for cleanings are also important. It's very similar to taking care of your natural teeth.
Are Veneers Permanent?
Since veneers eventually require replacement, they're not considered permanent. However, the process of getting them is irreversible. In preparation for veneers, our cosmetic dentist in Rancho Park will remove a thin layer of enamel to ensure successful treatment.
But unlike hair and nails, the enamel will never grow back. That's why when teeth are prepared this way, they will always need to be covered with veneers or crowns. It's important to be sure when you choose veneers since this major smile upgrade alters your natural teeth.
How Long Do Veneers Last?
In 2012, a study of 318 veneers by Beier found that 95 percent lasted five years, 94 percent lasted a decade, and 83 percent lasted 20 years. The average lifespan of a veneer is 10-15 years, but with proper care, they can enhance your smile for three decades or more!
When veneers do fail, it is usually due to not sufficiently protecting the teeth, and then fractures, chips, or cracks occur. Being diligent about your oral hygiene and not biting down on hard objects will go a long way to avoiding problems with them.
What Materials Are Used for Veneers?
We offer porcelain veneers, although composite resin is also a commonly used material. Porcelain veneers (10-15 years on average) tend to have a much longer lifespan than composite veneers (5-7 years). Porcelain is highly resistant to chipping and staining compared to the composite material.
Also, porcelain offers superior aesthetics because it provides a natural-looking result. In most cases, porcelain veneers will require at least two appointments to be placed.