Dental Crowns – Los Angeles, CA
Giving Your Smile Added Protection
Dental crowns are some of the most effective methods of treatment for damaged or decayed teeth. At Rancho Park Dental Group, our team of professionals can revitalize smiles and better protect vulnerable teeth using high-quality, custom-made restorations that safeguard against reinfection and future damage. If you or a loved one are suffering from a broken or chipped tooth or have advanced dental decay, call us today to find out if you are a candidate for dental crowns.
Why Choose Rancho Park Dental Group for Dental Crowns?
One-Visit Restorations Available
High-Quality Materials Used
Dental Insurance Welcome
What is a Dental Crown?
A dental crown is a customized restoration that is also commonly referred to as a "cap." Designed to fit over the visible portion of a tooth's structure, it can shield and protect the enamel and its underlying layers from future reinfection or harm.
Dental crowns can be made from a variety of materials including porcelain, ceramic, zirconia, and metal. At Rancho Park Dental Group, we are pleased to provide our patients with CEREC one-visit restorations, making it quicker and easier to repair a damaged smile.
Do I Need Dental Crowns?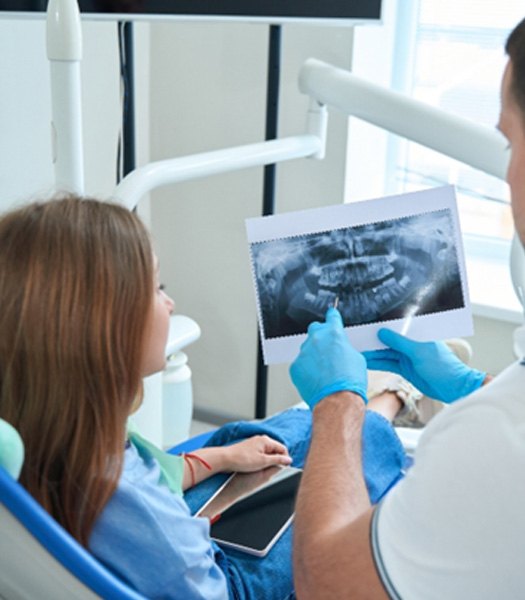 Determining whether you need dental crowns is ultimately up to your dentist. The most common reasons you might be recommended for this type of restorative treatment are:
You have a severely damaged or decayed tooth that needs protection
You have a filling that has expanded and is causing damage to the crown
You recently received a dental implant
You recently underwent a root canal
You have multiple cosmetic flaws that you want to hide
You need a dental bridge to fill in the gaps in your smile
The Dental Crown Process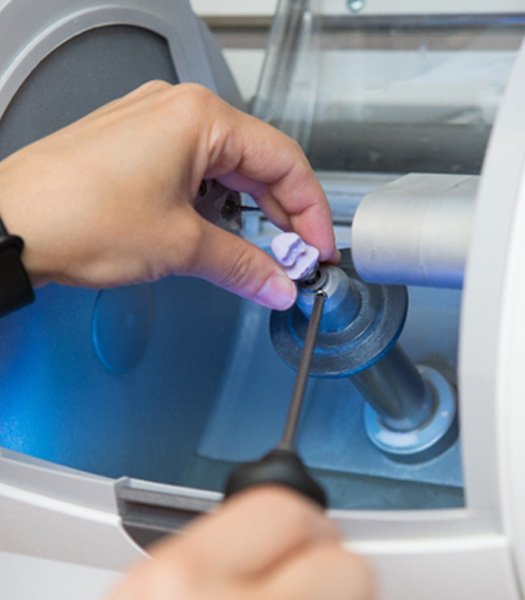 When learning that you require a dental crown to repair your smile, there are two options: the traditional way or CEREC. No matter which method you choose, the process begins the same way. Your dentist will begin by cleaning out the decayed or damaged areas of your tooth. Once completed, they will fill in the areas with composite resin, allowing it to harden before altering the size of your tooth. This will ensure that the crown fits properly over the tooth when placed.
If you opt for a traditional method of placement, we will take impressions of your teeth and have them sent to a local lab where technicians will create your customized crown. While waiting for the finalized restoration, you will be required to wear a temporary. After a few weeks, you will return to have your temporary removed and your permanent crown secured into place.
If you prefer the CEREC method, we will take impressions of your mouth after the tooth is altered and send the three-dimensional model to our system, which will allow us to modify it beforehand. Once satisfied with the design, we will then send the image to our in-house milling unit and place a single block of ceramic in the machine. While you wait, your customized dental crown will be created using CEREC technology. In no time at all, we will have the tooth made and put into place so that you can leave the same day with a new and improved smile.
The Benefits of Getting a Dental Crown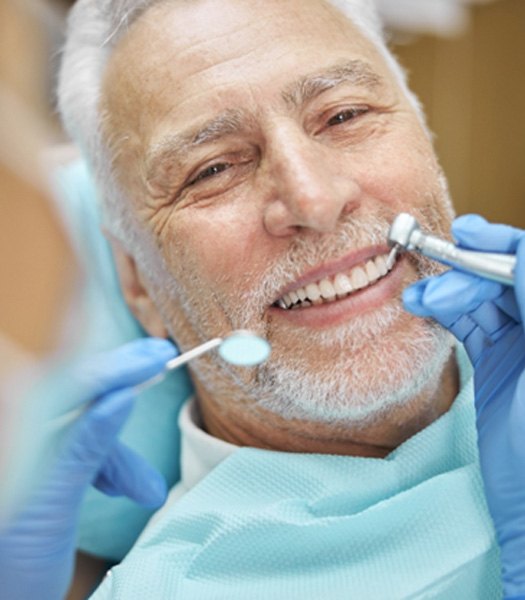 Choosing to move forward with a dental crown is a positive and worthwhile investment. Here's why:
Dental crowns can be produced quicker when using CEREC technology
They adequately and successfully protect teeth from future harm or reinfection
They allow for improved functionality so that you can eat, speak, and smile with greater ease
They do not require a temporary if you choose CEREC crowns
They are easy to maintain and look beautiful when placed
They are capable of lasting 10-15 years as long as you take proper care of your smile
Dental Crowns FAQs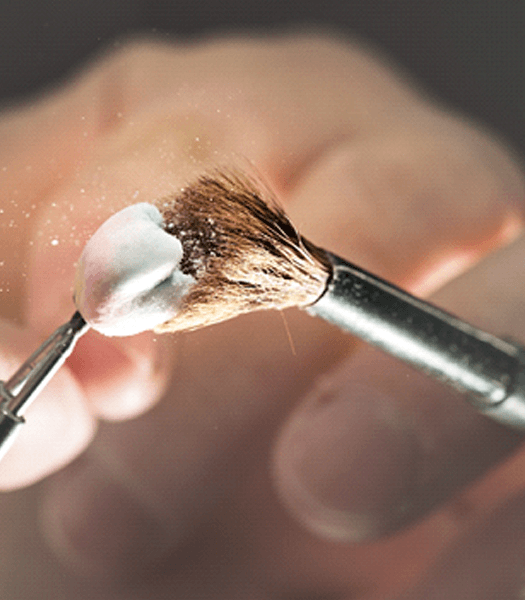 Are you considering dental crowns in Los Angeles? That's excellent news — such dental caps will help your teeth look and feel better! Still, perhaps you want to learn more about them first. Doing so, after all, ensures you'll receive effective care. To that end, Rancho Park Dental Group is here with some guidance: below are the answers to some frequently asked crown questions. Please read them over and get a sense of how treatment works. Otherwise, you can always call our office for any other facts!
Are Dental Crowns Permanent?
Technically, crowns aren't permanent; they need replacement and repair over time. You can, though, count on them as a long-term solution. A crown can last anywhere from five to 15 years with proper care. Therefore, you should maintain it with proper hygiene, regular checkups, and other good habits.
On the other hand, crown placement has irreversible effects. The process removes bits of your enamel, which doesn't grow back once it's lost. The affected tooth will thus always need a crown in the future. Fortunately, the cap compensates for lost enamel by protecting the underlying tooth from more damage.
How Do You Know When a Dental Crown Needs to Be Replaced?
In all honesty, the best way to confirm if a crown needs replacement is to get X-rays. These images can show whether the prosthetic is at risk of failure.
Still, there are warning signs that a crown has reached the end of its life. You should thus keep an eye out for the following:
Pain – If your crowned tooth hurts, it may have underlying decay or a cavity. In such cases, the dentist will remove the crown to treat the decayed area.
Instability -A crown that's grown loose is likely to fall out. If you notice your own feeling that way, you should call your dentist at once.
A Notably Worse Appearance – A chipped or discolored crown can hurt your self-confidence. That alone is enough reason to replace it.
Does It Hurt to Get a Dental Crown?
Put simply, no — dental crown treatment doesn't hurt. As with filling procedures, your dentist will numb the tooth beforehand so it can't feel pain. All it takes is a topical anesthetic, though nervous patients may benefit from adding sedation to the mix.
Granted, you may feel some discomfort at other points. While a dentist will numb your tooth for the prep work, they may not use anesthetic for the final placement. (You should thus tell your practice ahead of time whether you'd like to be numbed.) Similarly, your pearly white may be a tad sensitive in the days after the crown is placed. Luckily, this effect fades quickly and can be managed with common pain relievers.
Do Dental Crowns Feel Natural?
You may fear that your crown will always cause odd sensations. Well, you needn't do so: the prosthetic should start to feel natural just days after you get it.
You see, dentists work to ensure your time with a crown is smooth. Labs make the cap from durable materials, so it won't feel strange to chew food with it. Likewise, the dentist reshapes your tooth before placement so the crown fits well in your mouth. Even the prosthetic is custom-made, a feature that keeps it from feeling awkward or noticeable.