Teeth Whitening – Los Angeles, CA
A Convenient Way to Enhance Your Smile
Do you have a mild to severely discolored smile? Are you looking for a way to effectively remove stubborn stains from your teeth? Fortunately, our team at Rancho Park Dental Group can offer professional teeth whitening in Los Angeles to do just that! With either an at-home or in-office process, you'll be able to enjoy a comfortable and reliable treatment that'll help you achieve the beautiful pearly whites you deserve. During your initial consultation, we'll walk you through your options and determine which works best for you. Keep reading or call us today to schedule your appointment.
Why Choose Rancho Park Dental Group for Teeth Whitening?
Professional-Grade Bleaching Materials
Completely Personalized & Effective Treatment
Safe & Comfortable Cosmetic Process
Who Is a Good Candidate for Teeth Whitening?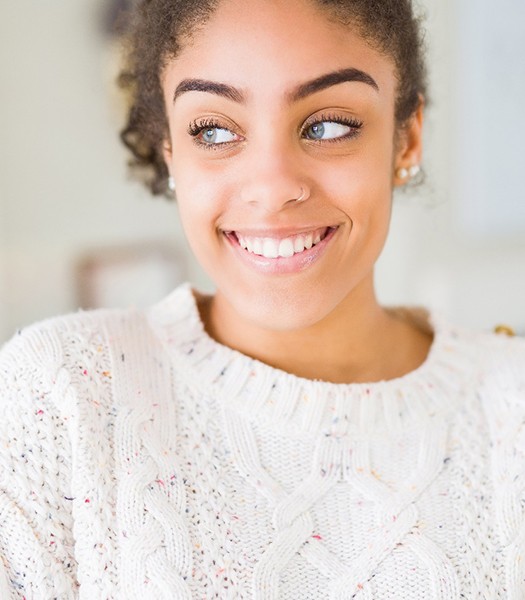 Generally speaking, virtually any person who's struggling with stains and discoloration in their smile can be eligible for professional teeth whitening. Even so, the best way to know if you're a good candidate for this cosmetic service is by visiting our team for a consultation. During your appointment, we'll go over your oral health and medical history before discussing your smile goals. Afterward, we'll develop a personalized treatment plan to achieve the pearly whites you desire safely and efficiently.
How Does Teeth Whitening Work?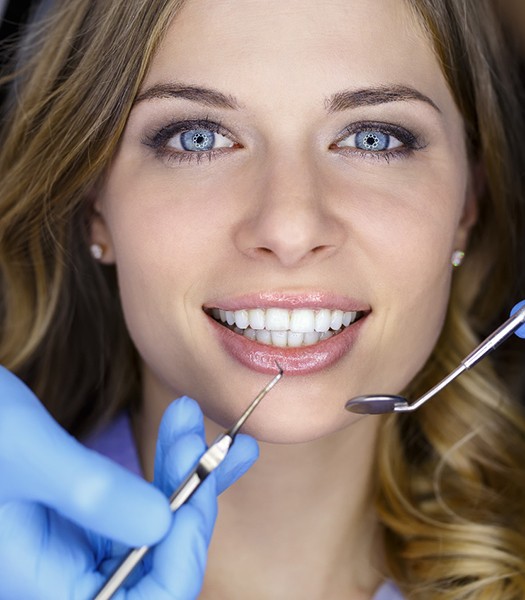 When first discussing your whitening treatment, our team will go into detail about the different ways to brighten your smile. Though they're both capable of accomplishing dazzling results, they do come with some significant differences. Here's what you can expect from our two whitening methods:
Take-Home Teeth Whitening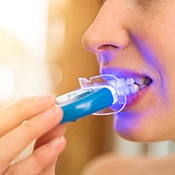 If you'd much prefer to undergo a teeth whitening treatment from the comfort of your home, then you'll want to consider our take-home option. By using custom-made trays with professional-grade bleaching agents, you'll be able to brighten your smile dramatically in just a couple of weeks. This typically involves filling the trays with special gel and wearing them for a certain period every day until you reach your desired results.
In-Office Teeth Whitening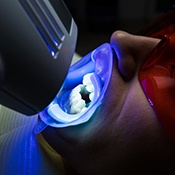 Are you interested in brightening your teeth as soon as possible? If so, an in-office procedure may be your ideal solution. This process involves our team applying bleaching gel to your smile and using a unique curing light to blast away stubborn stains. After about an hour, you'll be free to show off your enhanced teeth.
Tips for Maintaining Your Brighter Smile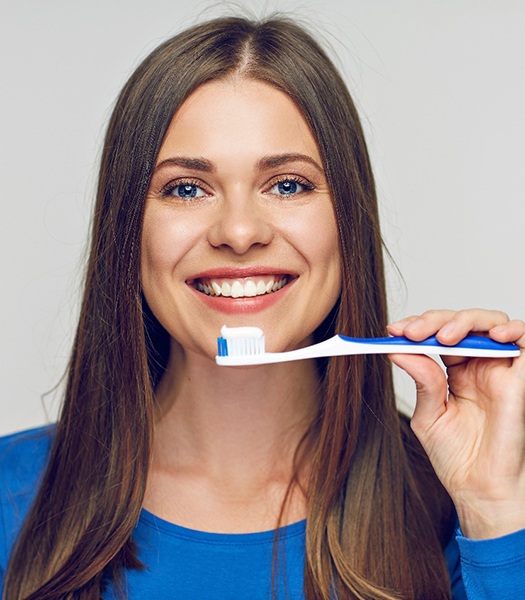 While the results of teeth whitening are amazing, they won't last forever. To make the most of your cosmetic treatment, you'll want to maintain your newly brightened smile by sticking to the following tips:
Reduce overexposing your teeth to dark-colored drinks and foods (like coffee and soda)
Implement good oral hygiene (such as brushing, flossing, and rinsing with mouthwash)
Refrain from bad oral habits like smoking and using your teeth as tools
Schedule routine checkups and cleanings with your dentist
Ask about at-home touch-ups to preserve your stain-free smile