Advanced Dental Services & Technology – Los Angeles, CA
Experience
State-of-the-Art Dentistry
When you come to Rancho Park Dental Care, you can have the peace of mind that you're benefitting from the very best that modern-day dentistry has to offer. Our dental office is regularly updated and only uses the latest, proven technology so we're able to deliver consistently comfortable, precise, and efficient care. You'll be amazed by what we can do these days, and to learn about some of the instruments we use, read on below.
Digital X-Rays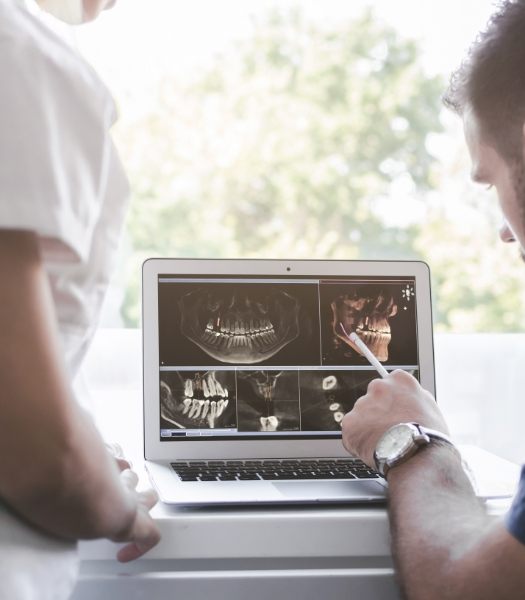 With X-rays, we're able to peer below the surface of the gums and look at the roots of the teeth along with the supporting bone. This enables us to catch many problems that might be hidden, such as cavities, infections, and sometimes even cancer. With our all-digital technology, we're able to capture higher quality images much faster compared to film, plus the process exposes our patients to 80-90% less radiation.
Intraoral Camera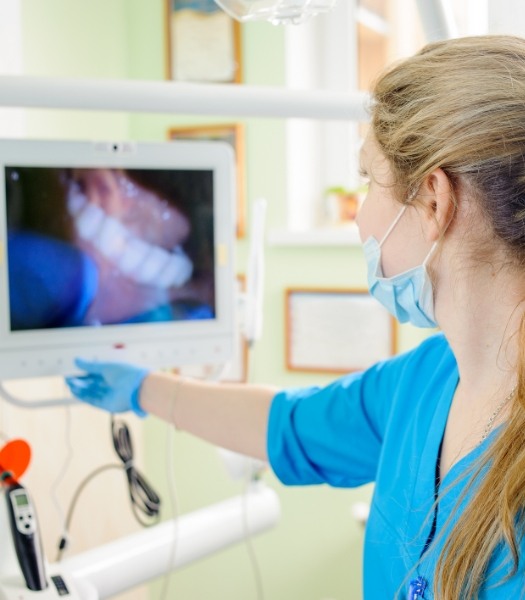 Rather than just shining a bright light into your mouth (and eyes!) when giving you an exam, we can use a small intraoral camera to take high-resolution images of your teeth and gums. We can then display these on a large monitor, making it easy for our team to spot issues, even in the hard-to-see areas of the mouth. Plus, your dentist can go over your images with you, helping you better understand the state of your oral health.
Digital Impression System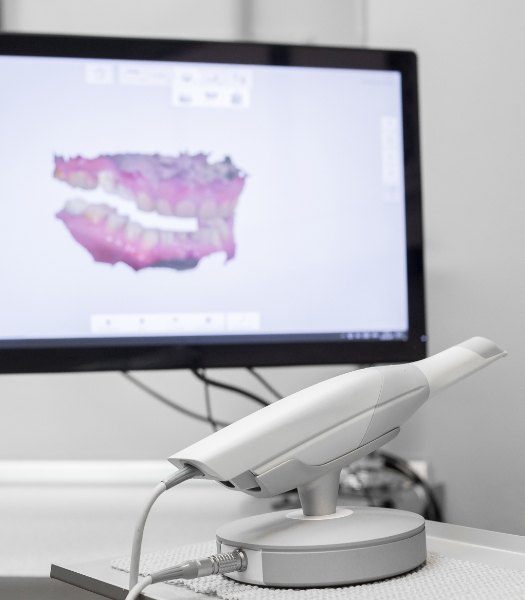 We take impressions of a patient's teeth before performing many types of treatments, including veneers, dentures, and more. Rather than having someone literally bite into a mold filled with putty, we instead scan the teeth with a small device. In minutes, a perfectly rendered model of the teeth is created, allowing us to better personalize a procedure and provide an even better result.
Soft Tissue Laser Dentistry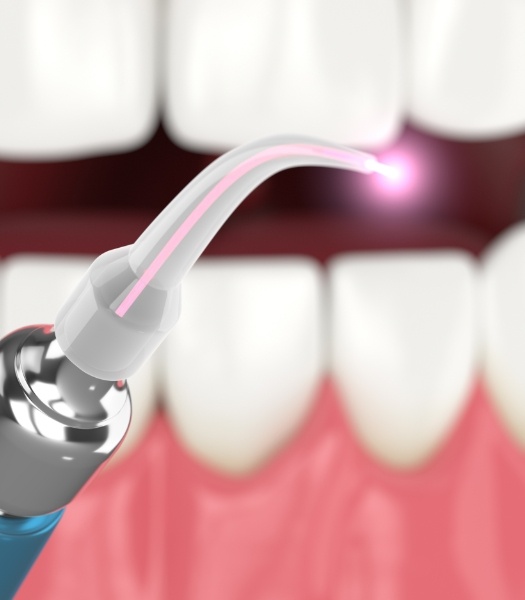 The gums are very sensitive, and in the past, for patients with gum disease, we would have to use instruments like scalpels and sutures to treat them. Now, we can painlessly remove harmful bacteria from below the gum line with a soft tissue laser. The concentrated beam of light is extremely precise, and it emits almost no heat, sound, or vibration, meaning the patient basically feels nothing while in the chair.